When FDA published its draft guidance Internet/Social Media Platforms with Character Space Limitations— Presenting Risk and Benefit Information for Prescription Drugs and Medical Devices in June 2014, I, like many others with an interest in pharmaceutical and medical device promotion, believed that the issue of social media promotion of drugs and medical devices was largely settled. Even with the limited concessions offered by FDA to reduce the traditional risk disclosure requirements, absent a substantial shift in FDA's position, Twitter was not going to be a medium that drug and device companies could use to effectively promote their products. Sure, companies could use Twitter for corporate communications, disease awareness messaging and reminder ads that didn't mention products' indications, but promotional claims for products appeared to be off limits. Only the simplest and lowest risk drugs and medical devices could possibly meet the standards for disclosure of risk and indication information recommended by FDA in the guidance within the 140-character limit, and once the required disclosures were included, there was little room remaining for effective product messaging. But that was before Twitter rolled out promoted video last August.
Imagine my surprise when late one night, while scanning my Twitter feed to catch up on the day's news, I came across this video: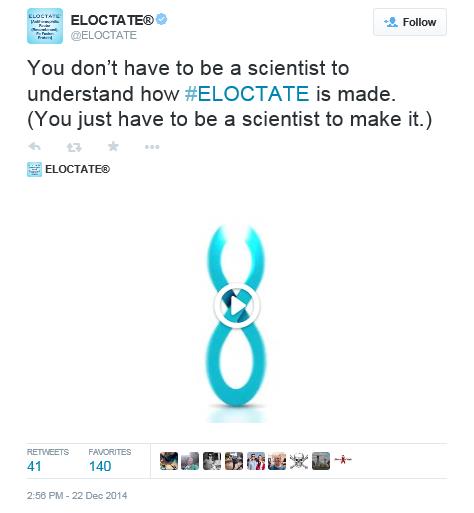 In it, Biogen Idec provides a detailed overview of the manufacturing process for the recombinant hemophilia treatment intended for a direct to consumer audience.  In a therapeutic area in which traditional blood derived clotting factors may give rise to infection risk, the manufacturing process for this recombinant alternative may be a key differentiator for patients.  While the video is educational in tone and does not make claims about the efficacy or relative safety of the product, the four and a half minute video includes robust disclosures of the product's indication and risks. It is a terrific example of the creative ways in which manufacturers may be able to use Twitter's video capabilities to escape the strict 140-character limit, allowing them to produce compliant promotional communications for use in this medium. Up next from Elocatate's Twitter account as the company continues to test the waters – patient testimonial videos.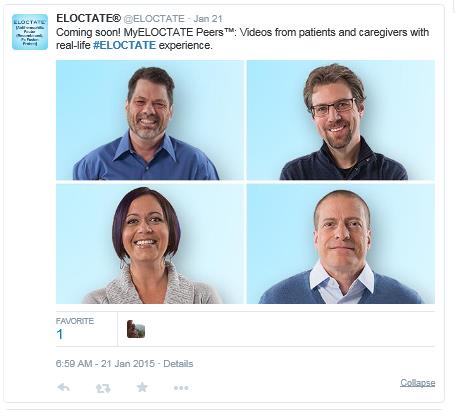 Will the promoted video format be right for every company or every product?  No, but it does add another alternative that companies may consider when determining how best to promote their products where they are – and these days, that's increasingly on Twitter and other social media platforms.  The freedom from Twitter's character space limitations offered by the video format presents an intriguing opportunity for drug and medical device manufacturers to use Twitter in a new and complaint way.