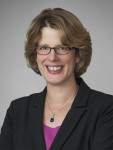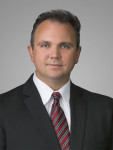 West Virginia recently took a bold step to set the stage to shield an in-state hospital merger from further antitrust scrutiny by the Federal Trade Commission (FTC).  Certain healthcare stakeholders are likely watching these developments with some excitement and with some thought toward pursing similar initiatives in their respective states.  Although this may have some positive effects for healthcare mergers (depending upon one's point of view) it is not altogether clear that state review processes that might shield a merger from federal antitrust enforcement will necessarily be less burdensome to those who want to merge.
Governor Tomblin recently signed into law a West Virginia bill to create a state authority for approval of certain healthcare mergers and other collaborations that involve teaching hospitals.  The measure would also give the state authority power to approve certain treatment cost increases, among other things.  This measure appears to have been designed to shield a particular hospital merger in West Virginia from FTC antitrust scrutiny via the state action immunity doctrine, although it will have application to certain other hospital mergers involving a teaching hospital that may be forthcoming in the state.  The state action immunity doctrine requires that the state policy must be articulated clearly and that the state must actively supervise the policy.  On March 24, 2016 in response to a joint request from the West Virginia hospitals and the FTC staff, the Commission issued an order withdrawing the matter from adjudication for thirty days.  As stated in the order, the withdrawal was to allow "the Commission to review the legislation- and to hear from both Complaint Counsel and Respondents as to the relevance of the legislation" to the pending proceeding.  That delay order expires at midnight on April 25th.
Some observers, including a former director of the FTC Bureau of Competition, believe that the FTC will most likely abandon its current action to block the pending merger for now in light of this state law development, potentially opting to wait to observe whether the state actually does actively monitor the merger and its conditions with sufficient zest to continue to confer the protection of the state action immunity doctrine over the longer run.  The FTC may also opt to wait for now and observe whether any anti-competitive effects actually manifest as a result of the merger.
This instance of West Virginia acting to protect a particular merger may be somewhat unique, with the state attorney general having already approved the merger with certain protective conditions, but the FTC electing to challenge it nonetheless.  However, some other states have also taken similar steps to potentially construct a shield against federal scrutiny of hospital or other healthcare provider mergers through the state action immunity doctrine.  And in at least some cases, it may not be clear that the state approval process for such mergers will generally be less onerous or more desirable than potential antitrust scrutiny from either the FTC or the U.S. Department of Justice.  For example, often in order to be granted such protection, the parties must submit extensive materials to the state demonstrating plans for improving access to care, quality of care, addressing patients' needs, and lowering costs of care (and the benefit of that lower cost of care will passed on to patients).   In addition, the state maintains review authority over the parties, so that the parties must continue to report on their ability to meet the goals and benchmarks described.  The state retains the ability to revoke approval of the transaction if the parties fail to meet the commitments made as part of the approval process.
For those who may be considering pursuit of a state approval process for healthcare mergers as a potentially "better" alternative to federal antitrust scrutiny, one should also consider the political climate of the state and to what degree state politicians and regulators consider encouragement of mergers and acquisitions to be needed for better access and better integrated healthcare.  The prevailing wisdom in one state with a large rural population and a scarcity of healthcare providers may be significantly different than one with several major metropolitan areas and/or a large suburban population with multiple healthcare providers.  In sum, those who may be considering pursuit of similar measures as those enacted in West Virginia and certain other states should carefully assess political, economic and healthcare climate and market conditions of the state that they are in before investing heavily in such an endeavor.  One size does not necessarily fit all when it comes to potential use of the state action immunity doctrine.