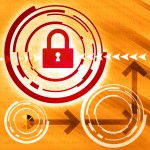 The State of the Union Address, scheduled for January 20, 2015, will contain new initiatives related to privacy, White House officials say. The known initiatives are the introduction of a data breach reporting bill, a bill restricting the sale of student information, and a Consumer Privacy Bill of Rights.
SETTING A NATIONAL DATA BREACH REPORTING STANDARD
President Obama is planning on introducing a data breach bill that would standardize the reporting period nationwide at 30 days. The proposed Personal Data Notification and Protection Act would require direct customer notification. The law would also criminalize selling consumer identities overseas.
Presently, most states have their own consumer data protection laws requiring customer notification in the event of a breach. The new bill may preempt stricter state laws such as California's 5-day window for reporting.
RESTRICTING THE USE OF STUDENT DATA
The White House will also propose the Student Digital Privacy Act, based on a California law passed last September. The main purpose of the bill is to restrict the sale of student data for use unrelated to education as well as restricting targeted advertising based on school-collected data. The bill seeks to restrict commercial uses while at the same time ensuring that outcome-based studies are allowed to continue.
ENACTING THE CONSUMER PRIVACY BILL OF RIGHTS
In 2012, the White House revealed plans for a Consumer Privacy Bill of Rights. This white paper laid out a set of seven guiding principles for consumer privacy (see Appendix A of the linked PDF). After receiving and incorporating suggestions during the last three years, the President will reportedly ask Congress to enact a revised Consumer Privacy Bill of Rights into law. The bill would ensure more control over personal data for individuals, more closely in line with the rules in place in the European Union.
STAY TUNED FOR UPDATES
As more information is released regarding the President's privacy and security plans, we will cover it here, so check back in the coming days.