[caption id="attachment_1475" align="alignright" width="113"]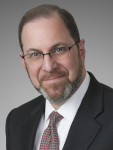 Robert E. Wanerman[/caption]
A group of conservative members of Congress have introduced a pair of bills (S. 2724 and H.R. 4768) that would sweep away one of the basic principles of administrative law if they became law. The proposed amendments would make it easier to challenge many determinations involving the Department of Health and Human Services in federal courts by legislatively overruling the deference commonly applied to agency interpretations of the law.
Even before the Administrative Procedure Act was enacted in 1946, the Supreme Court gave great weight to an administrative agency's interpretations of the statutes they administer.  Since 1984, the scope of judicial review of agency action has been guided by the Court's ruling in Chevron U.S.A. Inc. v. Natural Resources Defense Council, Inc., 467 U.S. 837, 842-43 (1984), which described a familiar two-part analysis: (1) if Congress has directly addressed the precise question in legislation, a court follows the statute; (2) if the statute is silent or ambiguous, then a court does not craft its own interpretation of the statute but determines if the agency's action is based on a "permissible construction of the statute."  Since that time, Chevron has become the most frequently cited case in federal administrative law, and Chevron-type deference has been central to judicial review of administrative decisions in hundreds of rulings by the Supreme Court and lower federal courts.
The bills would eliminate judicial deference to administrative agency determinations by requiring that a reviewing court, whether a district court or a court of appeals, make an initial determination on all relevant questions of law without regard to any interpretations of statutes or rules in the agency's final decision.  According to the sponsors, this will expand the role of the judiciary as a check against agency action and remedy the perceived imbalance between the branches of government.  The lead sponsor in the Senate, Senator Hatch, stated in a press release that amending the Administrative Procedure Act is necessary to ensure that courts determine the law and not administrative agencies.  In support of their position, the sponsors cited to three decisions of the Supreme Court as examples of abuses under Chevron, even though two of those decisions were written by Justice Scalia and the third by Justice Thomas.
However, even if this amendment were enacted it might not achieve its stated goal. It likely would not require that all agency interpretations be discarded once a party seeks judicial review of agency action; under several pre-Chevron decisions of the Supreme Court, a reviewing court can still give an agency's interpretation significant weight and defer to the agency's position if it is persuaded that the agency has acted within the scope of its delegated authority from Congress and considered the matter thoroughly.  In addition, it would not halt the role of administrative agencies to fill necessary gaps created when Congress enacts ambiguous legislation.