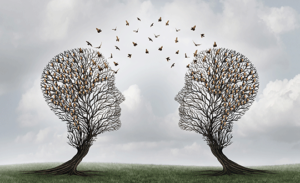 Frequently, parties in both civil and criminal cases where fraud or corporate misconduct is being alleged attempt to defend themselves by arguing that they lacked unlawful intent because they relied upon the advice of counsel. Such an assertion instantly raises two fundamental questions:  1) what advice did the party's attorney actually give?;  and 2) what facts and circumstances did the party disclose, or fail to disclose, in order to obtain that opinion?  It is well understood that raising an advice of counsel defense consequently waives attorney/client privilege.  Moreover, because a limited waiver of the privilege is rarely recognized, the door likely will open to an examination of any relevant communication between the party and the attorney, even beyond the area that encompasses the particular alleged advice of counsel at issue. But what about the so-called "attorney work product" doctrine?  While attorney/client privilege protects confidential communications between clients and their lawyers related to seeking or obtaining legal advice, attorney work product is protected because it includes, among other things, the sense impressions, analyses and strategies prepared and recorded by and for the attorneys themselves in anticipation of litigation or other adversarial engagements. To what extent, if any, does assertion of advice of counsel expose the attorney's work product to discovery?
An interesting and cautionary analysis of that question was provided recently by the United States District Court for the District of South Carolina, where the defendants in a False Claims Act lawsuit who asserted an advice of counsel defense were ordered to hand over to government prosecutors all attorney communications related to an alleged Medicare kickback scheme. United States ex reI. Lutz v. Berkeley Heartlab, Inc., 2017 BL 111755, D.S.C., No. 9:14-cv-230, April 5, 2017).
While the court did not explain its thinking in great depth, particularly with regard to the facts of the case itself, one suggests that it still reached a respectable decision. The court readily acknowledged that there is a difference between attorney/client privilege and the work product doctrine (though I note, in some contexts like that presented in Upjohn Co. v. United States, 449 U.S. 383 (1981) concerning corporate internal investigations, the difference can be immaterial) but it went on to hold that, in the case at bar, work-product protection was waived.  As noted, it is unexceptionable that, when a party relies upon an advice of counsel defense, attorney/client privilege necessarily is waived.  After all, one of the determinative issues – what advice did the attorneys actually give – necessarily depends upon getting past the privilege, which is not absolute in any event. The Lutz court recognized that the same rationale logically applies to any work-product materials that actually were shared with the client as part of the advice process. Thus, there is little exception to be taken with the court's extension of the waiver to such materials. Accordingly, the point of controversy comes down to whether work product protection is to be held waived as to materials prepared by the lawyers that never were shared with the client.  Here, the court recognizes that there is competing authority on the subject
Ultimately, the court relies upon a line of cases holding that, when a party asserts an advice of counsel defense, the waiver of the work product protection extends to "uncommunicated work product."  In the case at bar the court concluded that to rebut the defense, the government was entitled to  discover " what facts were provided by [Defendants] to [their counsel]; discover what facts [Defendants' counsel] may have obtained from any other sources other than Defendants; discover the legal research conducted by and considered by [Defendants' counsel]; discover the opinions that [Defendants' counsel] gave [Defendants] and discover whether [Defendants] selectively ignored any of the facts and opinions given [them] by [their counsel] in reaching a decision …"   While a defense lawyer would be unlikely to express any agreement with this if he or she were representing a client who was asserting an advice of counsel defense, one recognizes that an experienced judge is logically dealing with the reality of litigating the frequent situation where the client might have given the lawyer incomplete or misleading information about the facts, and the lawyer's opinion very well would not have been given, or would have been different, if a more complete rendition of what was to be relied on in opining had been made. Indeed, adversaries frequently ask opinion witnesses – both lawyers and acknowledged experts --  that very question:  "If you had known X which had not been revealed to you by your client, your opinion would not have been the same; isn't  that right." Attorney notes very well may contain narrative information from client interviews that usefully addresses the issue of what the client actually disclosed when asking for advice.
In sum, while less scholarly and comprehensive than it might have been, the Lutz opinion did appropriately enunciate the issues, distinguish the two doctrines and reached a supportable conclusion.  One could, however, envision a case in which a trial court would be upheld for not ordering disclosed work product materials that had not been shared with the client.  But as Lutz warns:  don't count on it.  Advice of counsel is a risky defense that must be approached carefully.  Problems are best avoided by attorneys asking searching questions and assuring that all relevant matters have been disclosed before opining.