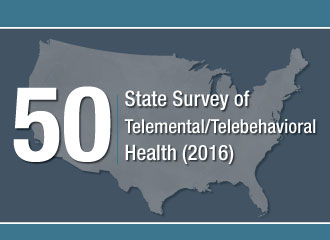 Epstein Becker Green has just released the 50-State Survey of Telemental/Telebehavioral Health (2016), a groundbreaking, comprehensive survey on the laws, regulations, and regulatory policies impacting telemental health in all 50 states and the District of Columbia.
While other telehealth studies exist, this survey focuses solely on the remote delivery of behavioral health care.
Compiled by attorneys in Epstein Becker Green's Telehealth practice, the survey details the rapid growth of telemental health—mental health care delivered via interactive audio or video, computer programs, or mobile applications—and the increasingly complex legal issues associated with this trend. Additionally, the survey provides one source for state-by-state coverage of legal issues related to telemental health, such as:
Definitions of "telehealth" or "telemedicine"
Licensure requirements
Governing bodies
Reimbursement and coverage issues
The establishment of the provider-patient relationship
Provider prescribing authority
Accepted modalities for delivery (e.g., telephone, video) to meet standards of care
Read the firm's full announcement and click here to download the complimentary survey.